Learn about how we support our candidates in their journey towards employment.
The Candidate Journey
Team Domenica provide pioneering programmes that help our candidates transition from education to the world of work. We support our young people by developing their communication, independence and skills so that they feel more confident in the workplace, and beyond.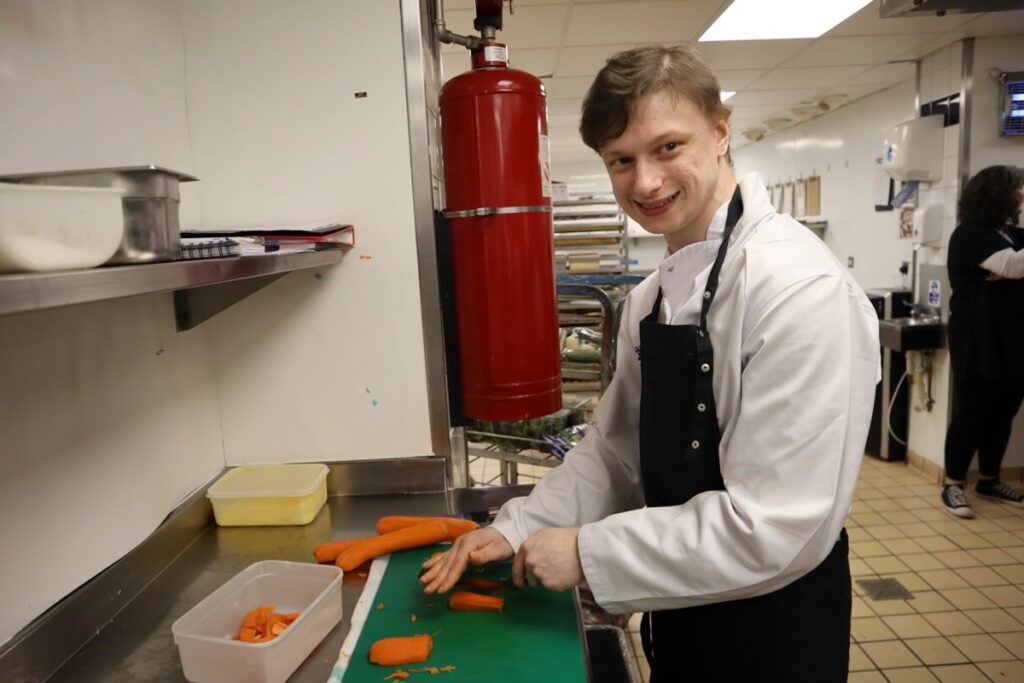 Our Approach
Team Domenica is a three-tier operation comprised of our Training Centre, Training Cafés (Café Domenica) and Employment Centre. Our unique set up not only help to prepare candidates for the workplace, but also develop their capacity to lead happy, fulfilled lives.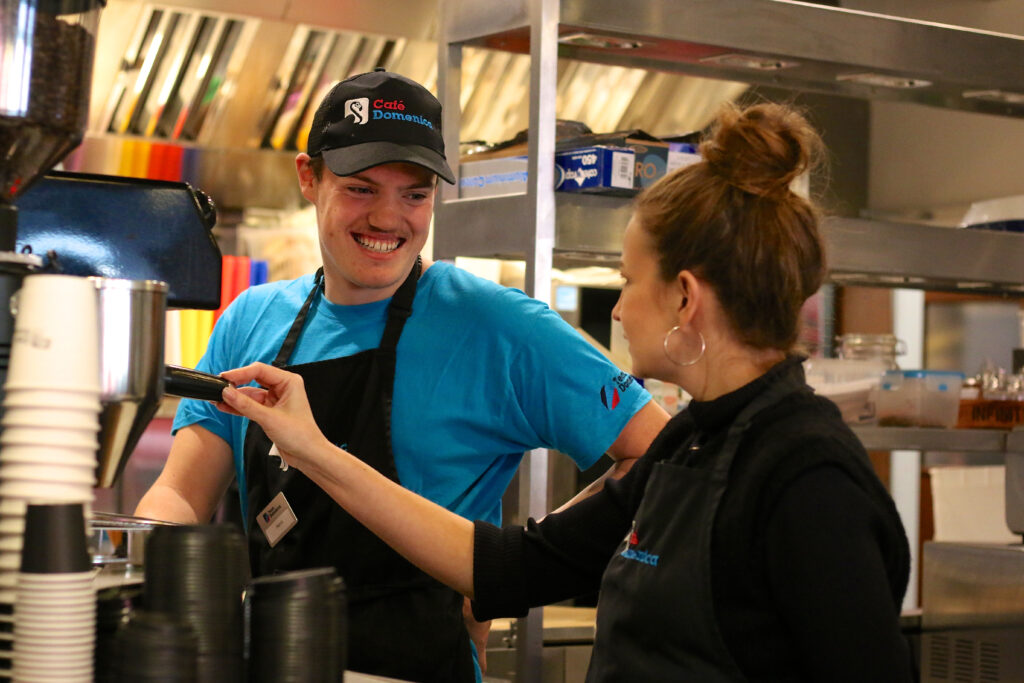 Café Domenica
With four locations across Brighton & Hove, our cafés create a sense of community by bringing people together, showcasing our candidates' talents and challenging society's misconceptions about learning disabilities – something we feel very proud of.
Coffee Roastery
Amazing people, amazing coffee… our candidates are involved in every step of the coffee process. In fact, our roastery in the first in the UK to have all its coffee roasted, packaged and sealed by young people with learning disabilities.
How does Team Domenica create success?
We recognise that every candidate's journey is unique. Take a look at our video to find out how Team Domenica candidates Alex, Theo and Bradley have benefited from our programmes.
Our holistic approach is personalised to each candidate, with the aim to develop their independence, confidence, communication, and work skills ready for employment.
Team Domenica has brought back a lot of confidence and brought out the best of me. I've learnt communication, customer service, and brought out that I can talk to new people really well…

Training in the café will help me achieve my dreams of working in a hotel. I love proving to people that I can do it.

Theo, Team Domenica candidate
81% of candidates gain paid work through our programmes.
But the impact of our work goes beyond statistics; it is about changing the lives of our young people, their families and the wider community, forever.