Michael's Story
When he first started at Team Domenica, Michael didn't think about his future. He found it hard to speak to others and would often keep to himself. However, through his time at Team Domenica's training centre and roastery, Michael went from strength to strength; gaining more experience, skills and self-belief in the process.
Michael had to complete some of his training during the COVID-19 pandemic. Our virtual programme continued to provide vital lessons, enrichment, mentoring and 1-1 sessions- allowing Michael to grow, find stability and eventually pass his employment qualifications over zoom.
Team Domenica has helped me build my confidence and learn new skills, as well as helping me manage myself when things become challenging.

Michael, Team Domenica candidate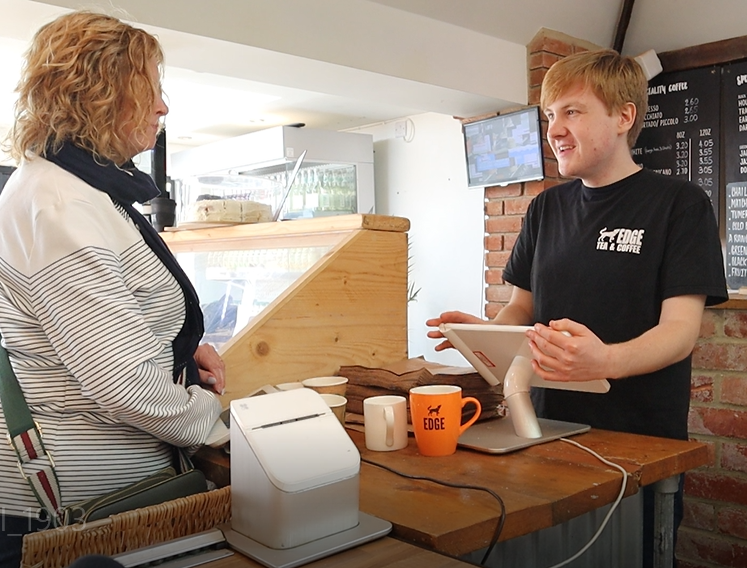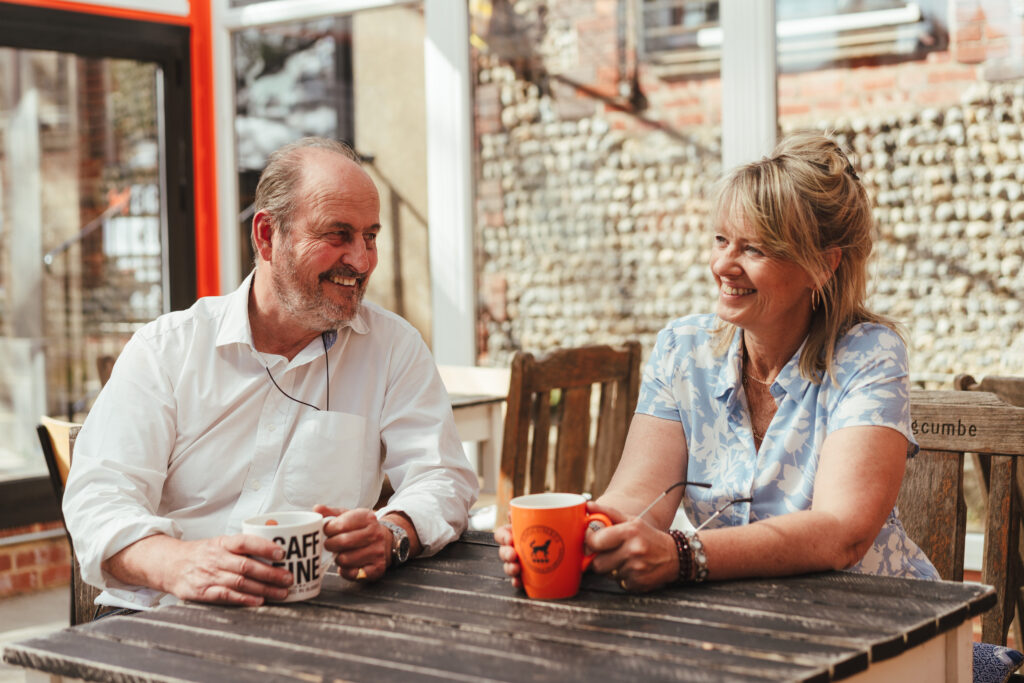 In October 2021, Michael started his Supported Internship at The Edge Tea and Coffee. With the support of his colleagues and Team Domenica job coach, Michael was able to confidently begin working front of house.
In fact, he enjoyed his new role and independence so much that he began picking up extra shifts in no time.
We've really seen Michael grow and develop and it's satisfying to see that happen. We've had so much support, expertise and spirit from Team Domenica. It's been a success for the company, for Team Domenica and particularly for Michael."

Alice Edgcumbe-Rendle, Director at The Edge Tea & Coffee
After completing the internship, Michael's hard work helped him attain sustainable, meaningful and paid employment. Team Domenica continues to assist Michael and his employers through the Wrap Around Programme, and this support has helped him be able to look to the future with newfound hope. Michael now sees his true potential and is beginning to look to new adventures with excitement, be that learning to drive or living independently.
I have been offered paid work which makes me feel good and independent. Team Domenica has given me hope for the future; it's a nice feeling to think I don't always have to rely on other people.".