Byron's Story
Byron's parents never wanted his autism diagnosis to hinder his potential. They wanted others to see him for who he is, rather than what people perceive learning disabilities to mean. At Team Domenica Byron found a community that matched these dreams and supported him in his journey towards employment and independence.
In the classroom, Byron would sometimes run into difficulty – occasionally appearing to understand something, even though this may not have been the case. But Team Domenica's educational team worked with Byron to ensure that he received the right level of support; this was something that was also carried into his practical training.
In the past, Byron has had opportunities denied because people didn't understand how they could make things work with his needs. But Team Domenica brings the best out of people; it is a place where young people come to feel empowered and in control of their lives. They always have his back.

Petrina, Byron's mum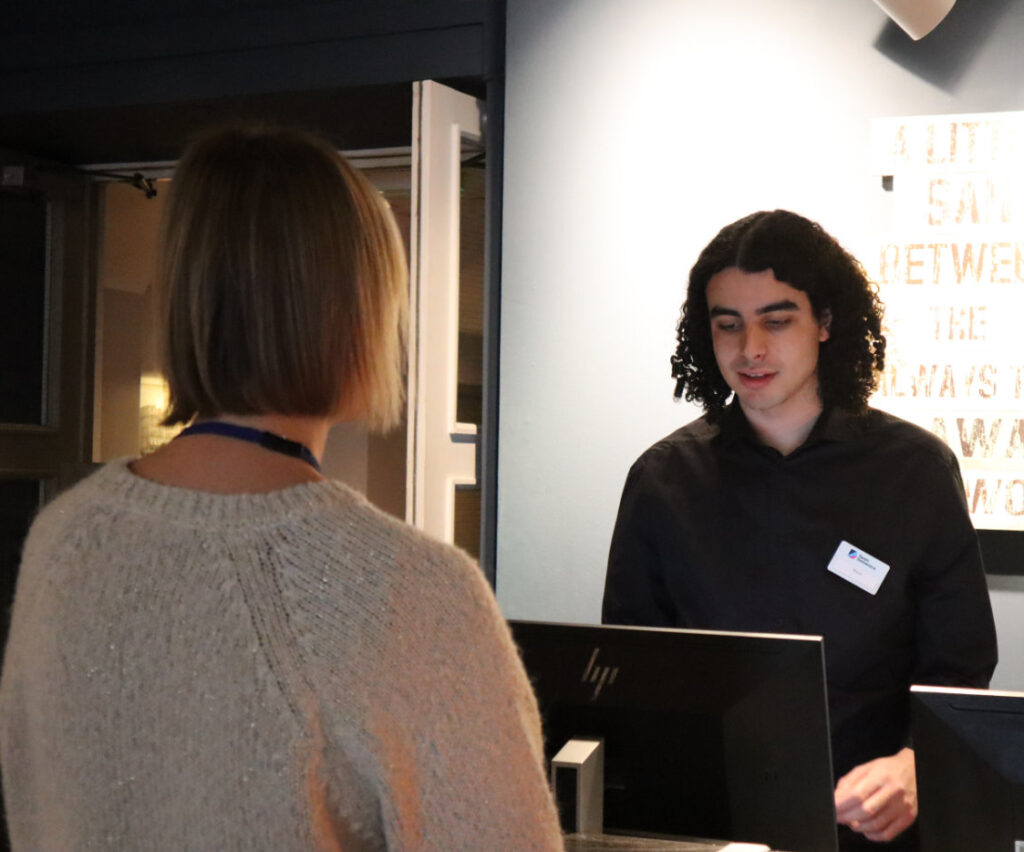 Due to his extremely sociable and friendly demeanour, Byron loved being able to work in the Team Domenica training cafés, especially at PlusX Innovation. He came alive when taking responsibility for orders and being able to talk to customers – he was able to make everyone feel right at home.
Then, after achieving his employment qualification in 2022, Byron moved onto a supported internship. He soon found his perfect match as a receptionist at the Mercure Seafront Hotel and settled into his role brilliantly, quickly introducing his amazing personality to colleagues and guests alike. Unsurprisingly, after completing his internship, Byron was offered a paid position at the hotel.
When someone comes on holiday they want to feel special, and Byron does that – you can't help but smile when you walk through the door.

Kelly, Byron's manager