Alex's Story
Alex has always dreamed of getting a job. However, due to his physical and learning disabilities, he felt that the workplace wasn't accessible to him. He didn't know where to turn, or how to achieve his potential, but then he joined Team Domenica…
Here, Alex found people who understood him and his needs. He was able to show off his upbeat and sociable nature, whilst also learning new skills in the classroom and on his work placements. His favourite part of the programme was when he got to work in Café Domenica, speaking to customers and working on the coffee machine.
I feel really good about Team Domenica. I liked working in the café, going to my internship, making coffee and making friends.

Alex, Team Domenica candidate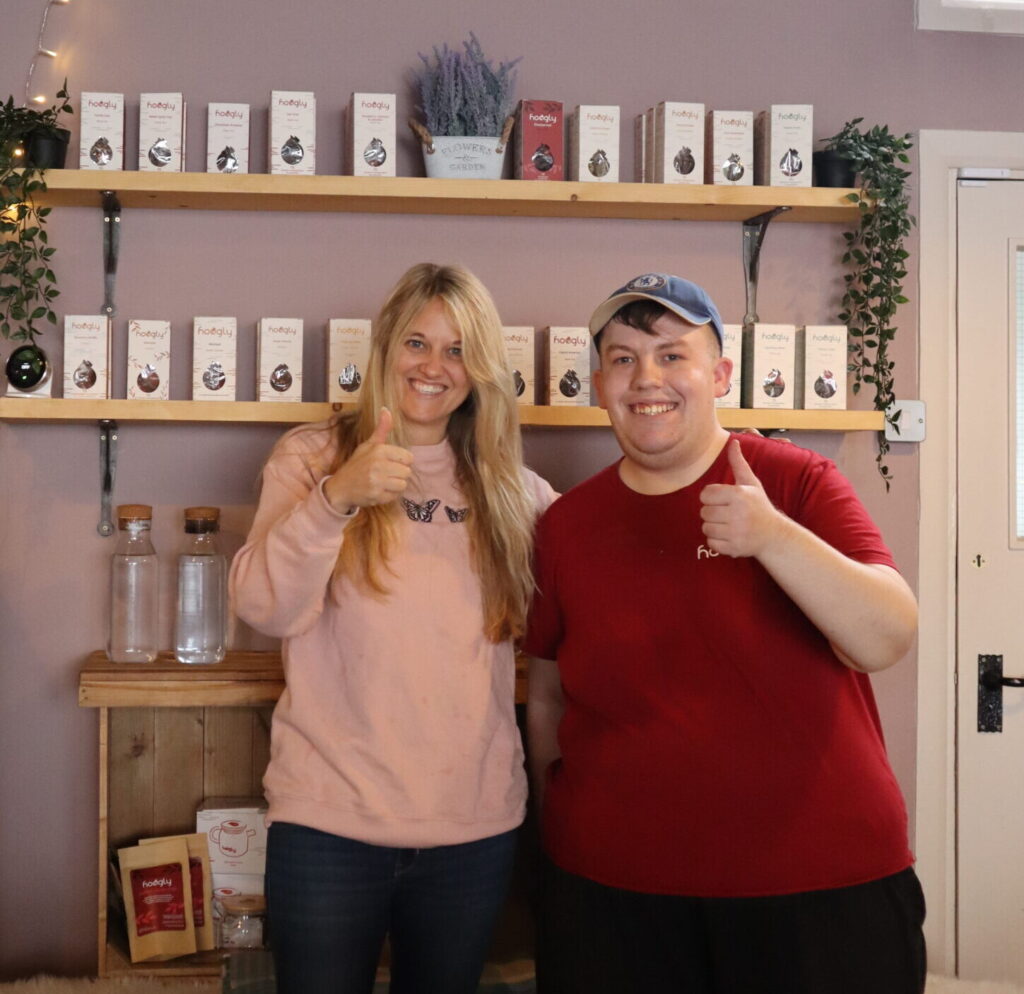 Despite enjoying a variety of roles, Alex found that many positions involved standing or reading for long periods of time – something that he finds difficult. Knowing this, and his love of people, Team Domenica found him work experience weighing and packing stock with the friendly team at Hoogly Tea.
Alex and his colleagues enjoyed working together so much that their partnership transitioned into a supported internship the following year. Then, this September, Alex was offered a paid position within their ranks. He is a fantastic addition to the Hoogly team, attending all their social events, be that playing board games or taking part in their quiz night!
Alex has fitted in so well, we are all very fond of him and enjoy working together. Team Domenica have been so supportive and helpful throughout and we would highly recommend any business to work with them.

Tina, Alex's manager at Hoogly Tea